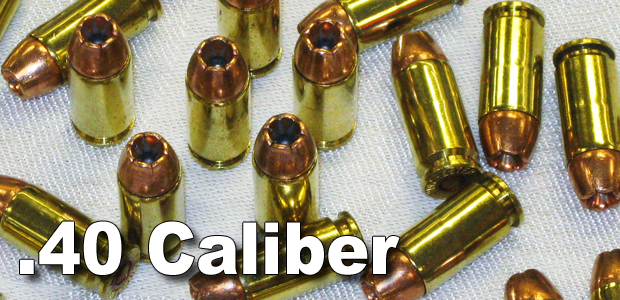 .40 S&W Ammunition
The .40 Caliber pistol cartridge was developed jointly by manufacturers Smith and Wesson and Winchester for use by law enforcement officers.  The effort to design the new cartridge was made to allow for the ammunition capacity of firearms chambered for the 9mm while providing more power from the cartridge.
The cartridge size allows for smaller firearms or a greater number of rounds in the same magazine for standard size weapons.  Firearms chambered for the .40 S&W can be relatively compact. The .40 Smith is a rimless cartridge and is not typically seen in use in a revolver.
The .40 Smith and Wesson, depending on the configuration is more "energetic" on average than the 9mm.  It is widely available from many manufacturers.  It is a popular choice for personal defense use.  Mid America Arms carries an excellent inventory of ammunition with a variety of choices in .40 caliber.  Visit our store and our experts will help you choose the best ammunition for your firearm.