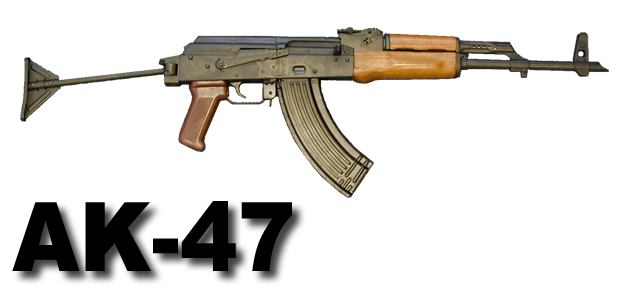 AK-47
The AK-47 rifle has been in production for decades and has a reputation for being virtually indestructible.  Designed by Mikhail Kalashnikov for the former Soviet Union,  the AK-47 quickly evolved into an extremely reliable, simple to maintain and very rugged firearm.  Within a few years, many nations deployed the AK-47 as their main infantry rifle.
Modern versions of the AK-47 are built overseas and imported into the United States where they are fitted to comply with U.S. law.  AK-47 rifles are easy to disassemble, clean and reassemble.  Almost all are chambered for the 7.62×39 NATO cartridge.  The 7.62×39 centerfire rifle cartridge is relatively inexpensive and is popular for target and sport shooting.
Depending upon the rifle, the AK-47 is accurate at relatively short ranges.  Many accessories exist for the AK-47, including composite component sets that can replace the original wooden buttstock, pistol grip and forearm parts.  Such "sporterized" AK-47 rifles can be equipped with Picatinny tactical rails allowing the shooter to mount any number of optical sights, laser sights or similar shooting accessories.