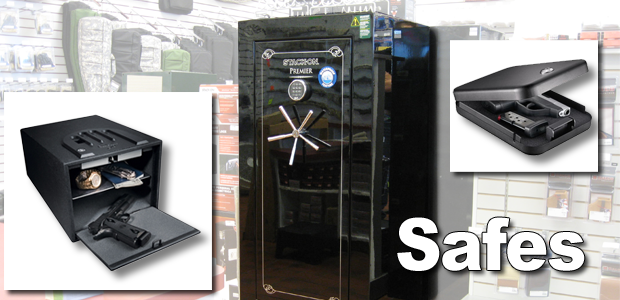 Safes
Responsible firearm ownership depends upon making sure only authorized users have access to them.  Firearms also retain their value year after year if properly maintained and stored.  Mid America Arms carries a variety of firearms safes and safe accessories.
These safes range in size from small keyed safes with room for a single firearm to large combination lock safes that can protect a number of long guns from theft, heat, moisture and unauthorized access.
We carry Stack-On safes and gun cabinets as well as their personal safes. We also have GunVault personal safes, which store easily in a nightstand drawer or under a desk. All of the electronic safes have a backup master key, so you don't have to worry about the battery dieing.
The experts  at Mid America Arms can review with you your safe storage needs and select the right firearm safe to protect your collection of pistols, shotguns or rifles.