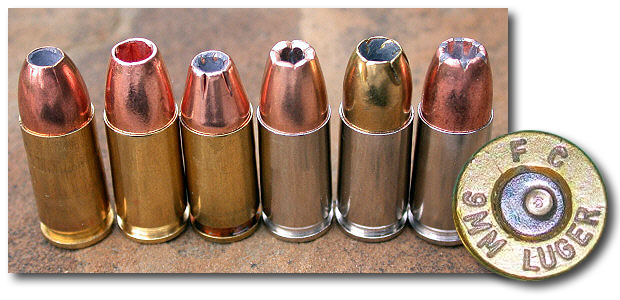 9MM Ammunition
Mid America Arms carries a wide variety of ammunition for the rifle and pistol shooter, including many varieties of  Nine Millimeter.
The term "nine millimeter" (9mm) ammunition typically refers to a cartridge designed before World War I for use in combat pistols.  Known as "Nine Millimeter Parabellum", "Nine Millimeter Luger" and "9×19" this cartridge is nine millimeters in diameter and nineteen millimeters high.
It is a relatively small cartridge allowing a large number of rounds to be stacked in a magazine, making it a popular choice for law-enforcement and personal defense shooters.  In fact, it is the most used pistol cartridge in the world.
The popularity of the 9mm cartridge supports a great deal of manufacturing capacity of the  ammunition.  This in turn makes this ammunition relatively inexpensive and readily available.
This cartridge is available in an endless number of configurations, from target shooting "full metal jacket" to hunting and personal defense rounds.  It is used almost exclusively in semi-automatic and automatic pistols and rifles.  The brass of a 9mm has no "rim" so it is not suitable for use in revolvers.
Given that  semi-automatic firearms work by harnessing the energy of the cartridge as it fires, it is important to identify the best combination of ammunition and firearm to prevent reliability problems.  Some firearms are sensitive to different bullet weights and grain amounts within a cartridge.  Mid America Arms experts are familiar with common issues with firearms feeding improperly and can guide you to find the right ammunition for your weapon for safe and reliable shooting.
Visit Mid America Arms to speak with our experts on the best choice of ammunition for your firearm, or to see one of many varieties of 9mm pistols, rifles and carbines we carry.