Hours: T-Th 10-7, F 10-8, Sa 9-4, Su-M closed
Phone: 314-631-3130
Address: 8205 Gravois Rd. St. Louis, MO 63123
Support the Police! Stop by to pick up raffle tickets for either of these popular guns. Only a limited number of tickets will be sold, and the SCPBA will draw a winner once the raffle is sold out.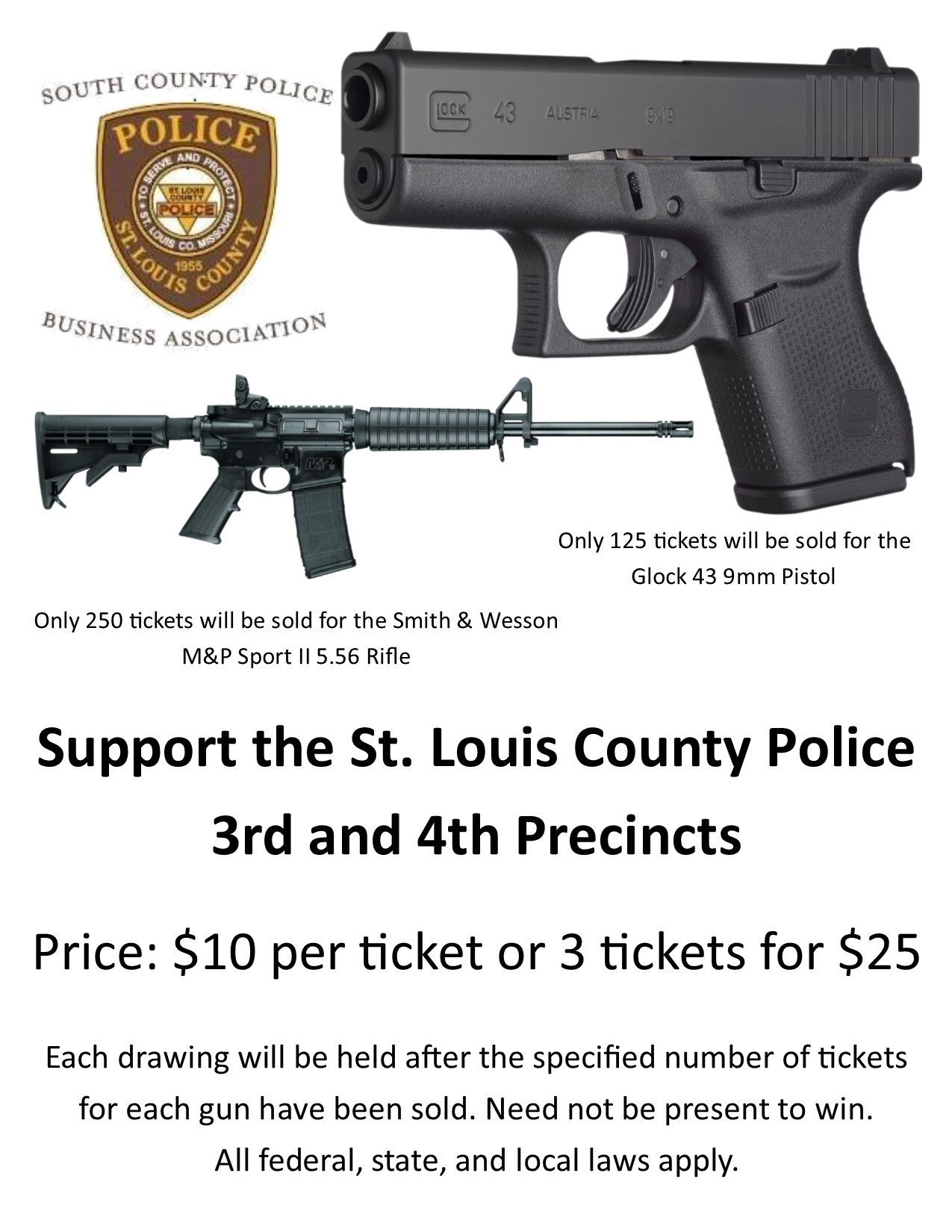 Join our mailing list!
Give us your email address to receive exclusive offers and info on future promotions.
<!– Begin VR Signup Form –>
<!– End VR Signup Form –>
T-Th: 10am-7pm • F: 10am-8pm • Sat: 9am-4pm     8205 Gravois Road Saint Louis, MO 63123